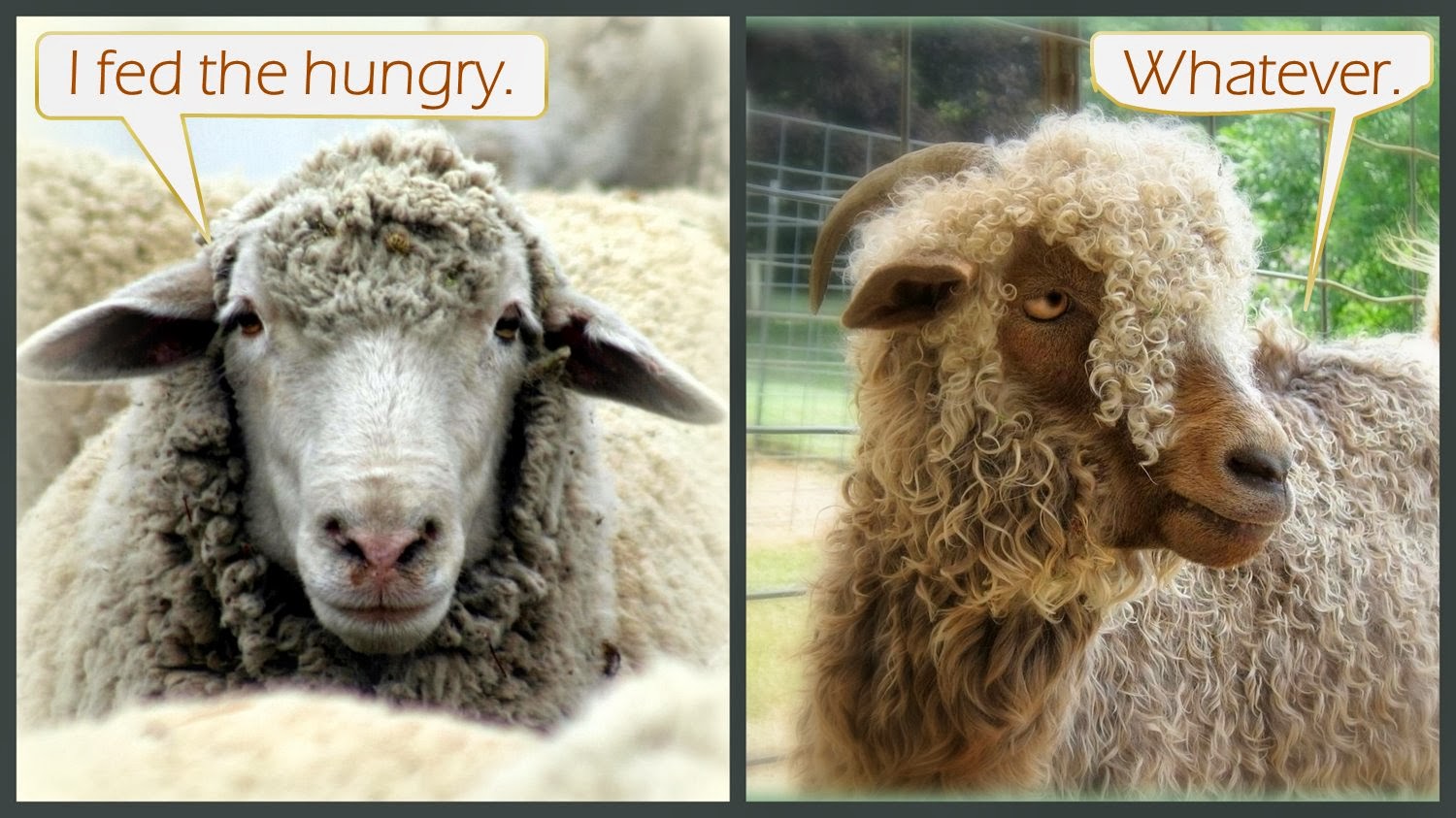 Just a quick biblical story and thought after reading so much about the migrant child issue facing our country. I have no real answers for that, just something that we should keep in mind.
The word being translated as stranger there is the greek word xenos and here's the definition according to Thayer's Greek-English Lexicon of the New Testament:
a foreigner, a stranger

alien (from a person or a thing)
without the knowledge of, without a share in
new, unheard of

one who receives and entertains another hospitably


with whom he stays or lodges, a host
I think we can safely rule out definition #2 since the "goats" didn't take them in they couldn't be counted as guests.
So the question is how do we make our immigration laws reflect that, especially for a projected 60,000+ unaccompanied children?
For more on the child imigration crisis check out 13 facts that help explain America's child-migrant crisis - on Vox.com. Actually, for information on anything go there.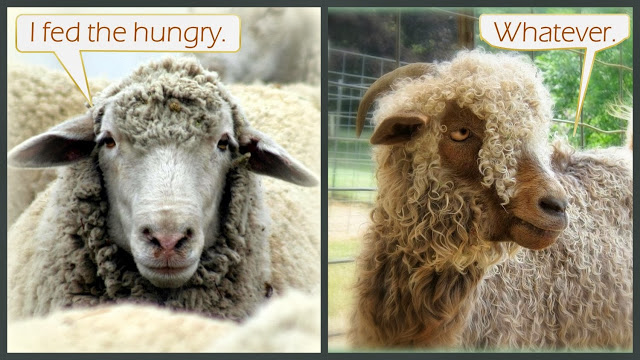 header image from
Sheep or Goat? Is that fair?
from Just Thinking. I didn't read the content but the image is too good.